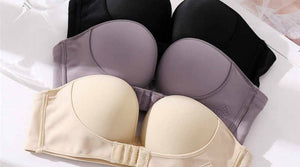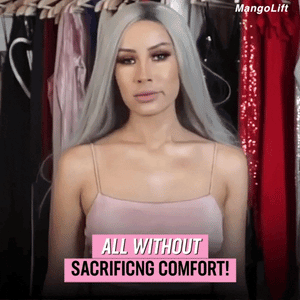 Contour Enhancing
MangoLift's signature "v" shaping is guaranteed to accentuate your figure. Our front hook strap protects against slipping or sagging all day long - guaranteed!
Shop Now
Stays Put
Our gravity-resistant, seamless front closure design helps hold everything in place while gently conforming to your ribcage for the optimal amount of support without rolls or bulges. Look AND feel great in it!
Shop Now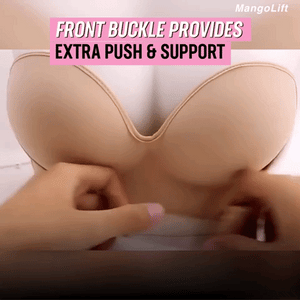 Ultra Comfortable
Our bra is made of a proprietary cotton and nylon blend, the most comfortable fabric combination we've ever tested! Feels soft and smooth against your skin without unwanted straps or underwire.
Shop Now
Customer Testimonials
⭐⭐⭐⭐⭐
"This strapless and backless bra is everything that I was wishing for. It provides a good amount of support for the chest and it also doesn't slide down after a few minutes of wearing." - Shiona S.
-
⭐⭐⭐⭐⭐
"I have struggled to find a bra that is comfortable. This has completely met my expectations." - Sara M.
-
⭐⭐⭐⭐⭐
"Easy to put on and easy to use, definitely gave me the push up and cleavage effect." - Andrea E.